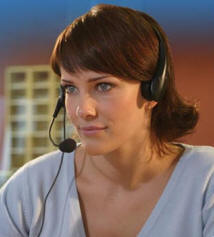 In order to provide the very best service to our many valued customers, we have a programme of continued investment in the very latest Taxi Bookings and Despatch technology.
Our fully computerised office system ensures that all work is despatched with maximum efficiency. Our taxi vehicles are tracked using state of the art GPS satellite technology.
This ensures that jobs are allocated to the closest vehicle to the pick-up address, and thereby maximising fuel efficiency whilst minimising our impact on the environment.
Using data-heads in our taxi vehicles, rather than radios to Communicate with base control, minimises the noise disturbance in the taxi vehicle, which makes for an altogether more comfortable, stress-free journey.
A2B Taxis also offer a free ring-back service, whereby we let our customers know when their taxi has arrived at their requested pick up address via telephone. This eliminates the need to wait outside in the cold or the dark looking out for your taxi, which has obvious safety benefits.